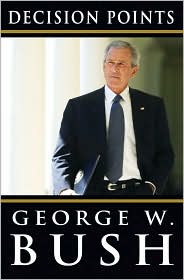 I'm really liking this book. Just finished the chapter on 9/11. I'm so blessed. And grateful for his leadership at such a time of turmoil in our country. I appreciate him, although I don't agree with EVERYTHING he ever did in office. I appreciate him and what he has done for our country.
I am proud of our history.
I feel chills when we sing the national anthem.
Commercials about veterans make me cry.
I'm so honored to have men and women serve and sacrifice so that I can be free.
So Thank You!